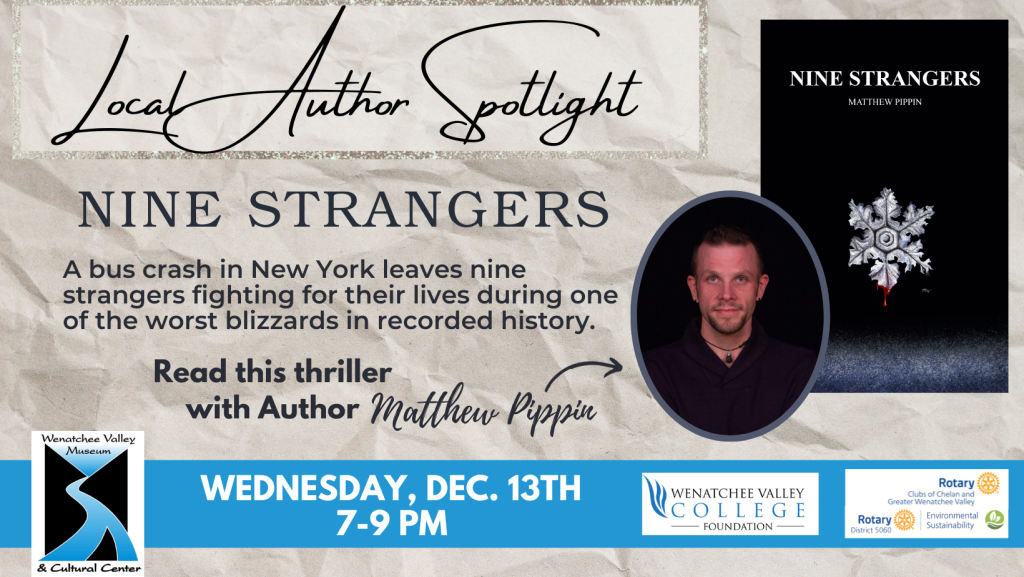 A Thriller by Matthew Pippin
Enjoy an evening with local author Matthew Pippin while he presents his newly published book, Nine Strangers.
On Dec. 13, starting at 7 PM, Matthew will be reading from his book, sharing the adventures involved in writing and completing a published piece as a first-time author, and concluding the evening with a book signing. Refreshments will be available to purchase.
Book Synopsis: Just after the Christmas Holidays, a bus crash in Upstate New York leaves nine people fighting for their lives during one of the worst blizzards in recorded history of the Empire State. Not all is as it seems amongst the survivors in their isolated sanctuary and it could be more than the frigid elements that Death is using to collect them.
This is a free event, although donations are encouraged in order to support the museum's programs and events. You can save your spot and pre-register here.