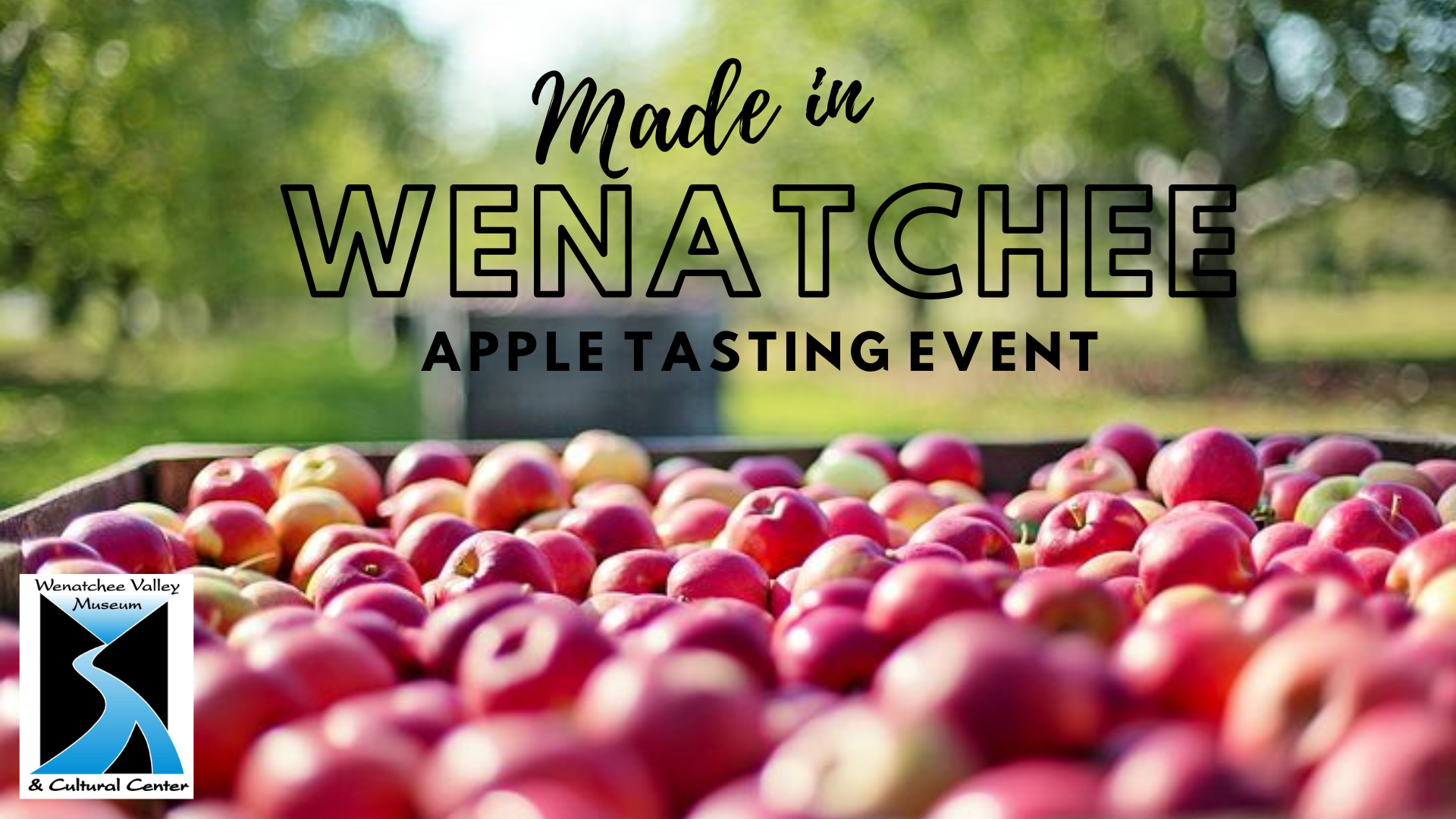 Ever wonder what makes varieties of apples different?
The Wenatchee Valley Museum has partnered with CMI Orchards and Stemilt to bring you a virtual apple tasting featuring 8 local apples.
Danelle Huber, the Marketing Specialist at CMI Orchards will be helping us understand the differences.
 Featured apples include:
Gala
Honeycrisp
Fuji
Granny Smith
Ambrosia
Smitten
Kanzi
SweeTango
After you register for this event, you will receive an email confirmation that you can take to Rhubarb Market, located at 10 N. Wenatchee Ave, beginning September 16th to pick up your apples.  This event will be fun for the whole family and you might even learn why you like the apples you do.
A Zoom link will be sent in a separate email before the event.  The cost is $10, member price is $8.