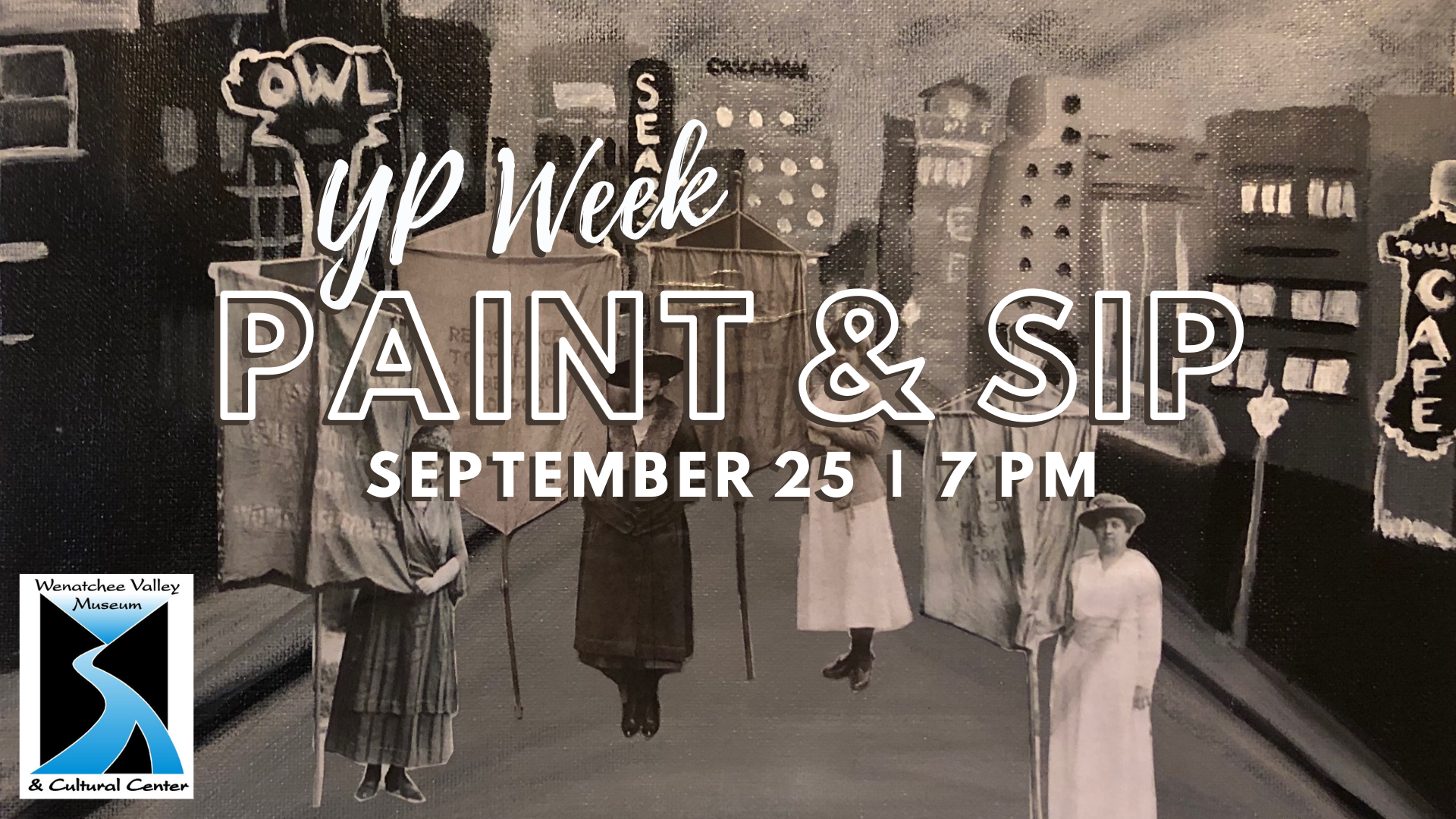 Join us for a virtual Paint & Sip on Friday, September 25 at 7 PM in honor of the 100th Anniversary of women's suffrage. This mixed media on 11×14 canvas features a background of historic downtown Wenatchee with suffragette cutouts marching through the streets.
The cost is $30 which includes all art supplies and 3 – 
1.7 oz tasting bottles of Jones of Washington wine. The sipping wines for this event are: 
2018 Sauvignon Blanc, 2018 Viognier, and 2016 Cabernet Sauvignon. 
After you register for this event a Zoom link will be sent in a separate email before the event.
Deadline to register is Tuesday, September 22 at noon. Supply pick-up will be held on Thursday, September 24 at the Museum located at 127 S Mission Street in Wenatchee.