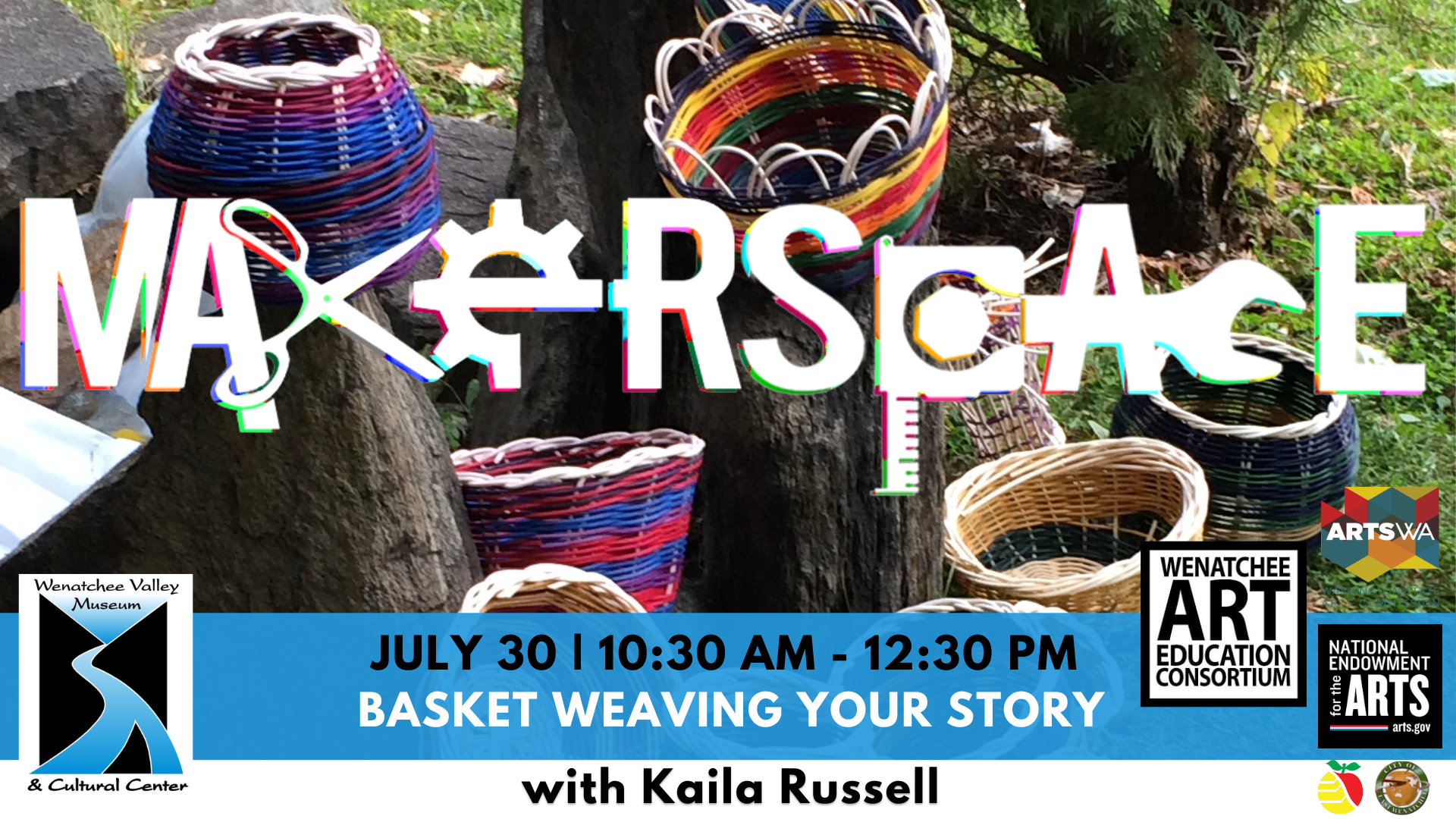 Join us on Saturday, July 30 for a MakerSpace workshop Basket Weaving Your Story: with Kaila Russell. 
Weave a beautiful basket with colorfully hand dyed reed with Kaila Russell. Kaila has been sharing her passion of basket weaving for years with youth and adults across the country. She shares her story of life with all the twists and turns and has us explore our own experience, considering our own story as we weave our basket with kindness.
The cost includes all materials and instruction from Kaila Russel.
$45 for museum members and $55 for non member. The cost per Family is $100 for museum members and $125 for non members.