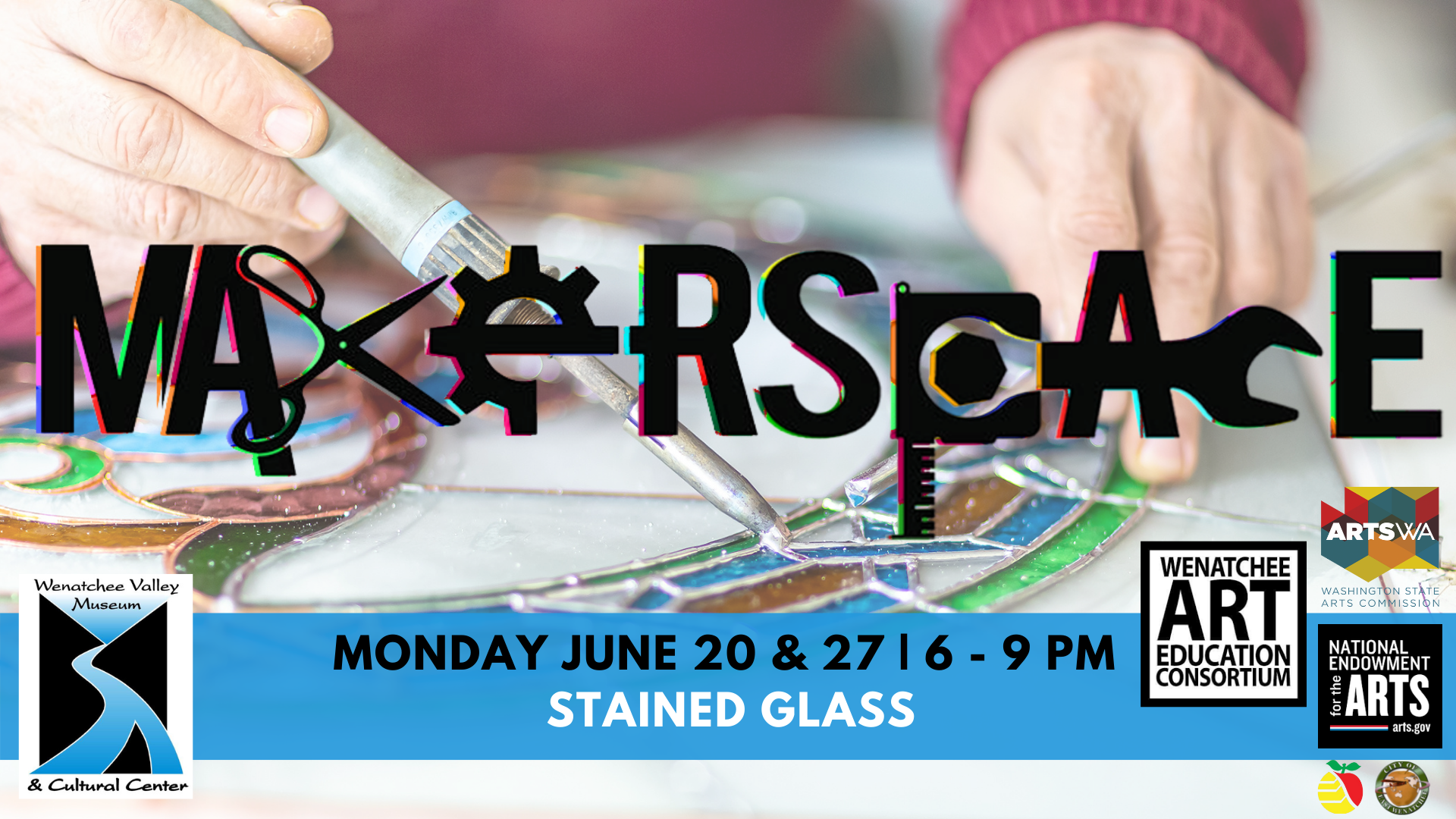 Join us in our MakerSpace with Soon Choi for a wonderful two parts session on Stained glass basics. Choose from a variety of templates provided such as a window hanging, necklace, pendant or a flower. This class is open to ages 16+ and will run for two consecutive Mondays in June, 20 and 27 from 6 to 9 PM.
Soon Choi has worked in the Wenatchee Community to keep the art of stained glass alive.
She has passion around teaching people the basics of soldering glass, cutting, foiling and
designing to create original artworks out of glass.
Cost: $75 non-members $65 members