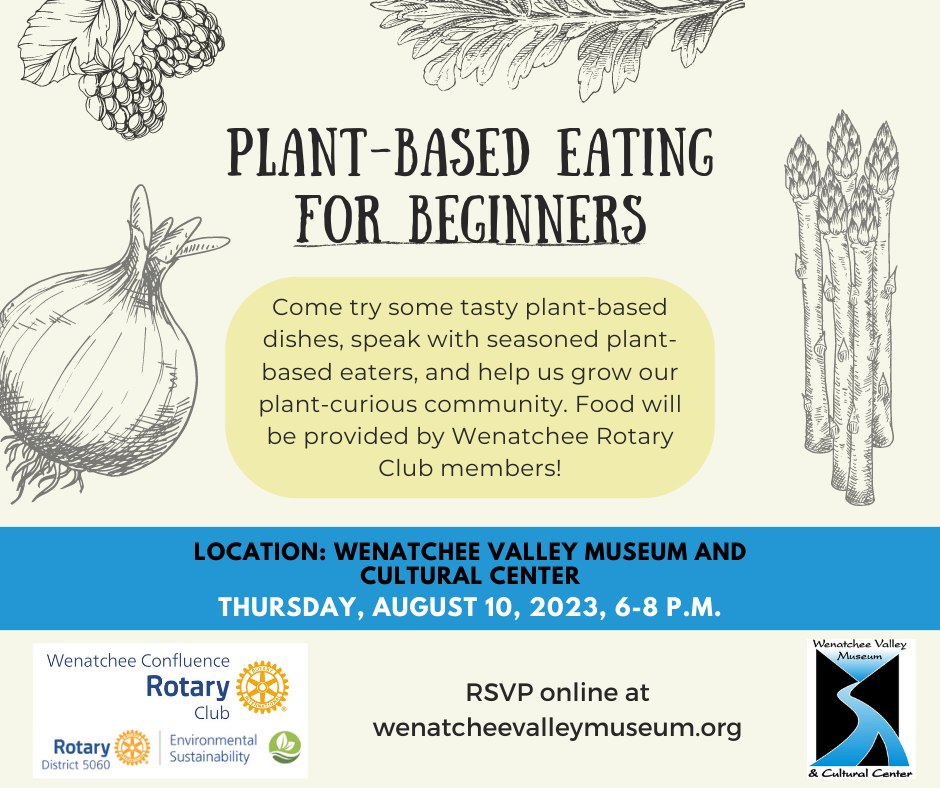 Plant-based diets are quickly gaining popularity for their positive impact on our health and the environment, but embarking on a plant-based diet can seem overwhelming to many. If you would like to learn how to replace meat, eggs, and dairy with plant-based alternatives, while also getting enough protein and other essential nutrients, then this class is for you.
Come try some tasty plant-based dishes, speak with seasoned plant-based eaters, and help us grow our plant-curious community. Food will be provided by Wenatchee Confluence Rotary club  members!
This free class will be located at the Performance Hall on August 10, 2023, between 6-8 p.m.
Pre-registration is required and can be found here.