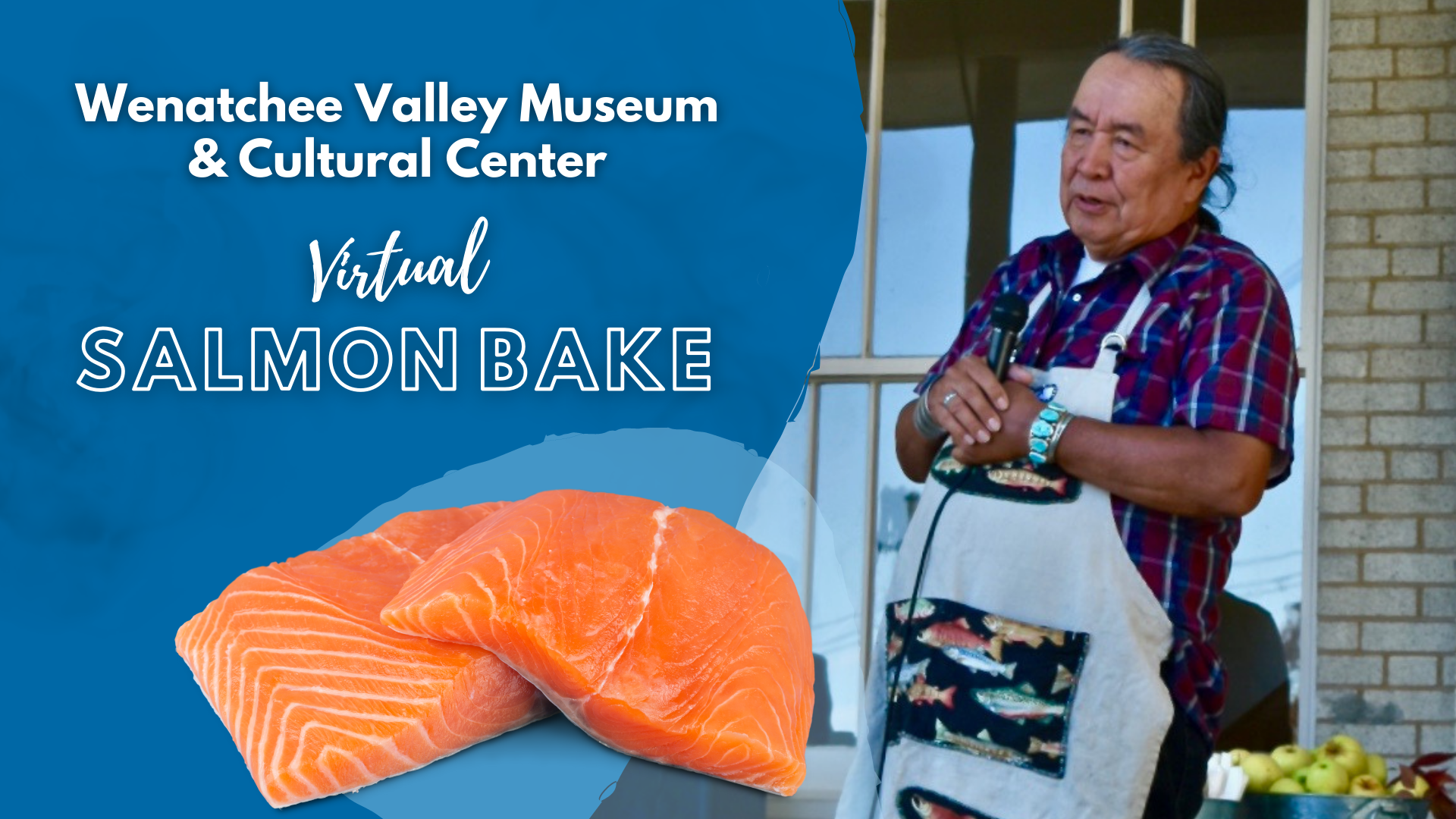 Join us virtually as Wenatchi/P'squosa elder Randy Lewis presents a traditional blessing of water and salmon. One of the Plateau tribes' most significant ceremonies is the First Salmon Feast, marking the arrival of salmon to traditional fishing grounds. Lewis, the great-great-grandson of Sam Miller, founder of the Miller-Freer Trading Post, the anchor to the original City of Wenatchee, will retell origin stories related to the Creator's calling of a grand council of the plants and animals to help feed and care for the newest of creations: humans.
Wenatchee Valley Museum members are invited to participate in a feast of salmon, part of the traditional tribal religion in the Columbia Basin that reinforces the central role salmon and water play for Columbia Basin tribal people in your own home.  With a series of videos, we will lead you through building a traditional fire pit as well as preparing and cooking the salmon.  Randy will then present the traditional blessing live and you are invited to participate via Zoom.
You decide on how much or how little you would like to participate, whether you go all out and build the fire pit or just cook the fish in your oven, you won't want to miss Randy's retelling of the origin story or the moving and sacred blessing of water and salmon. The live blessing will take place at 3:00 pm on Saturday, October 17th.
The videos and Zoom link will be sent in separate emails.
Please register here: 61981.blackbaudhosting.com/61981/Salmon-Bake-Virtual and the videos will be sent to you.  The live ceremony will be held on October 17 at 3:00 pm.  A Zoom link will be sent in a separate email.