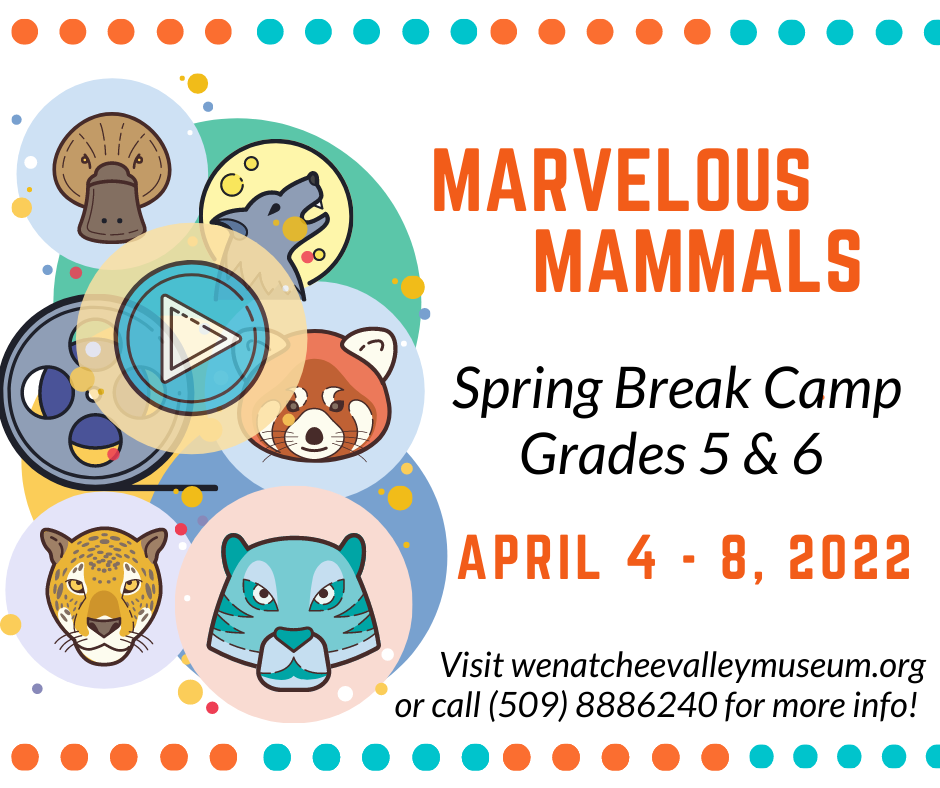 Do you think mammals are marvelous?  Have you ever wanted to learn how to film, edit, and create your own YouTube videos?  In this camp, 5th and 6th graders will learn about our local mammals and work in small teams to create media content.  Join us for a fun-filled week of mammal explorations, media creation, and more! 
Cost is $150 members and $175 nonmembers. Registration closes on Thursday, March 31. 
Classes are held Monday-Friday from 9:00 AM- 3:30 PM for students in 5th & 6th grades. Students will have lunch on-site; lunch is not provided.