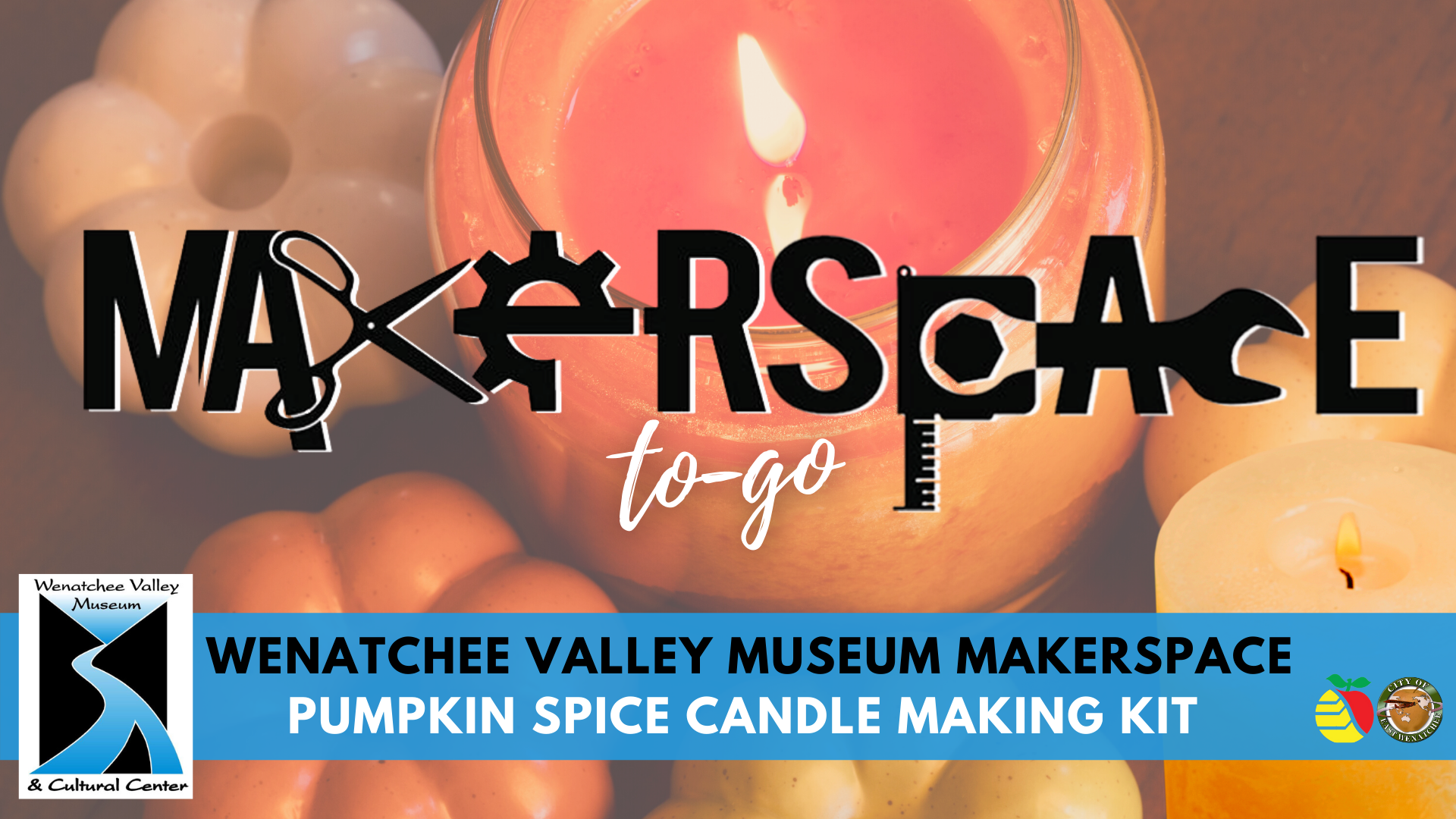 Kickstart fall by learning how to make your own pumpkin spice candles at home in this hands-on MakerSpace program on Thursday, October 1 from 5:00 – 6:00 PM. Scented with essential oils, these soy wax candles will have your home smelling better than a pumpkin spice latte. This program will include all the materials needed for you to make two 8-oz soy wax candles, as well as access to a pre-recorded instructional video and a live Q&A with instructors. Registrants will work with the Museum to pick up boxes prior to October 1st. The cost of each box is $30 members; $35 non-members and all proceeds support the Museum. (Keep reading to learn about our supply buyback program!)
Supplies included with your registration are:
2 mason jars
Wax for two candles
Wicks
Museum's blend of Pumpkin spice essential oils
Thermometer
Double boiler
Spices and other decor
Additional items you will need:
A Sauce pan or small pot (no bigger than 8" – the double boiler is 11")
Scissors
Glue
Supply pick-up and Live event
Supplies are available for pick up at the museum as of September 17th.  We will work with each registrant individually to schedule a contactless pick up.  The last time to pick up supplies is October 1st at noon. Once you pick up your kit, you will receive the link to the instructional video. This project will require some down time (waiting for wax to melt or set) so please feel free to begin the process on your own time and use the Zoom link to come to the live Q&A on Thursday, October 1 at 5:00 PM with any questions that may have come up.
Supply Buyback Program
Due to the unique nature of these virtual MakerSpace programs, we are now offering a supply buyback program.  Should there be any supplies in your kits that you don't think you will be using again (i.e. the thermometers, double boiler, leftover vials) you can contact the Museum and we will accept the item(s) back into the MakerSpace inventory and give you a $5 credit for your next MakerSpace to-go program!