Join us for scary and thrilling creatures and special effects at the Wenatchee Valley Museum and Cultural Center this October on special nights. Come see the only professionally created Haunt in the Wenatchee Valley. The WVMCC Haunt has some of the best jump scares and amazing special effects scenes that rival the likes of Hollywood. If you're not afraid of the dark, you will be after you go through this maze of horrors. Try and escape… if you can!
The event benefits the Museum and its many community programs and is NOT recommended for children under 13 years old.
This event is created in partnership with Haunted in Washington.
Tickets are $12 pre-sale and $15 at the door. Ticket sales at the door open at 6 PM. Pre-sale tickets are available by date below*:
October 22:
October 23:
October 28:
October 29:
October 30:
October 31:
Contact us at info@wvmcc.org or (509) 888-6240 for more information.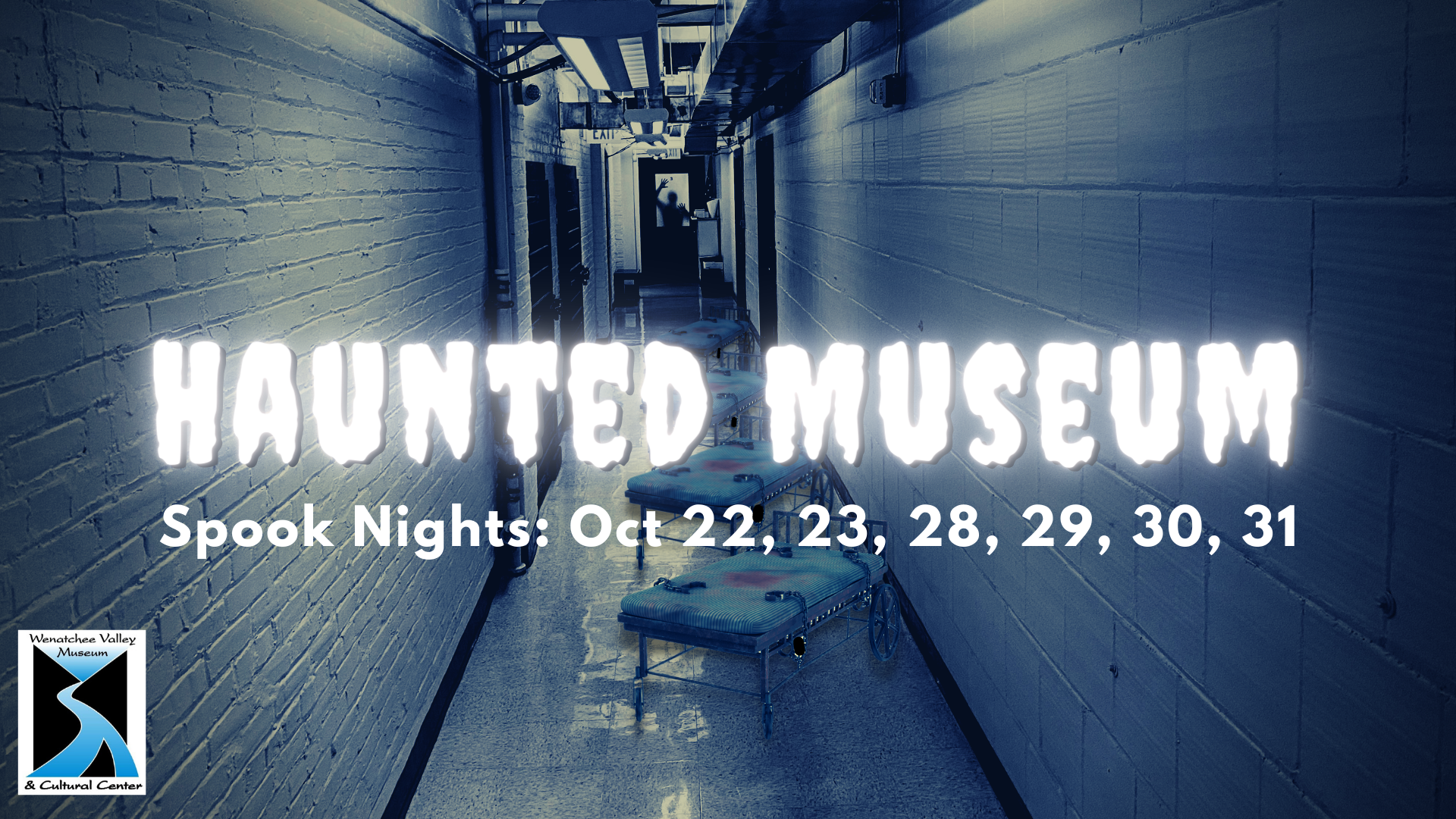 *This attraction contains bright lights, flashing lights, lasers, fog machines, scent devices, loud noises, startle effects, confined spaces, stairs and dark areas. If any of this is harmful to you or you know you will have a bad reaction, then do not enter. Once you enter the attraction and then decide to leave at any point, for any reason, you will not receive a refund. You should not enter this attraction if you suffer from asthma, heart conditions, prone to seizures, physical ailments, respiratory or any type of medical problem, or are pregnant or suffer any form of mental disease including claustrophobia. Do not come to this attraction if you are drunk or high.