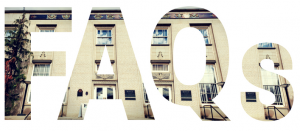 How do I purchase a membership?
You can purchase a membership online, call us at (509) 888-6240, or come into the museum. Click here to learn about all of our membership levels and benefits.
How many membership cards will I receive?
You will only receive a membership card if you purchase one of our premium membership levels that provides reciprocal membership to other institutions. It is standard to send one per household, so please contact us if you would like more than one. A membership card is not needed for our general memberships. You can come and visit us anytime without one!

How can I get replacement membership cards?
You can stop by the museum during normal business hours (Tuesday – Saturday, 9am to 4pm) or contact our Membership Coordinator to have another membership card issued. You can reach Jill Sheets at (509) 888-6262 or jsheets@wvmcc.org.
We appreciate your support! Please contact our Membership Coordinator, Jill Sheets at (509) 888-6262 or jsheets@wvmcc.org if you have any further questions regarding Wenatchee Valley Museum membership.