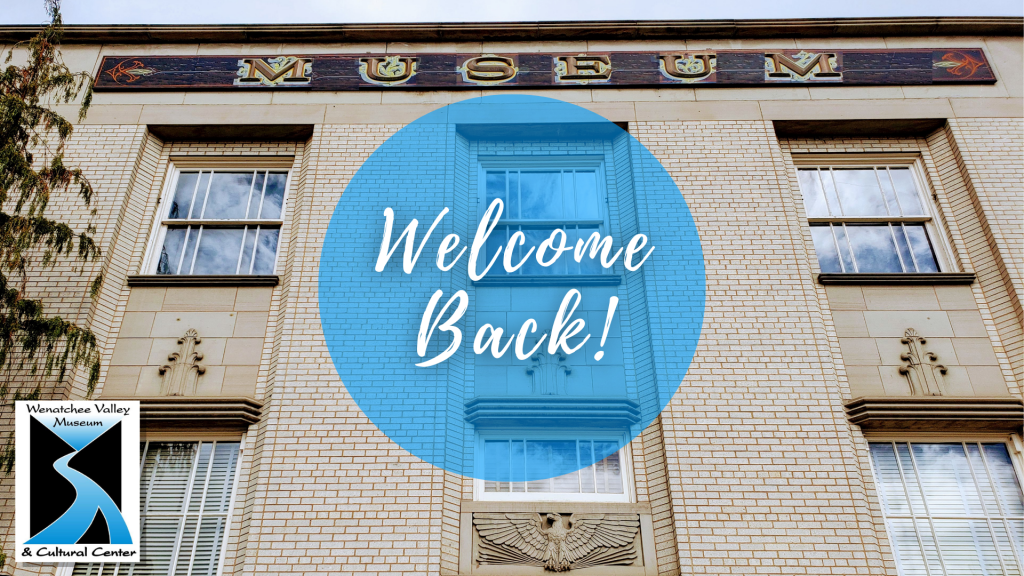 We are eager to welcome our community back into the Wenatchee Valley Museum & Cultural Center to gather, engage, and educate people to celebrate and preserve the history, arts, sciences, and rich diversity of our region. We've been working hard over the past several months to prepare our staff and our building to reopen our doors, and we remain committed to providing safe, engaging, and meaningful experiences for our members and visitors. Our members are invited to join us to tour the new, featured exhibit and gift shop beginning Tuesday, October 20, and all galleries throughout the Museum beginning October 27. All visitors are invited to join us beginning Tuesday, November 3 to view all galleries.
The Wenatchee Valley Museum will be open five days a week, Tuesday through Saturday, from 10 AM to 4:30 PM. The museum will be offering limited capacity timed ticketed entry. Appointments are available at 10 AM, 12:15 PM, 1:30 PM and 3 PM. Reservations may be made online here or by calling the Museum's Guest Services at 509-888-6240. The Museum will be following health and safety guidelines issued by the Chelan Douglas Health District and the State of Washington including face masks for visitors over age 2, a "no touch" protocol, regular sanitization, and frequent cleaning. Additional details related to reopening are available on our FAQ.
The Museum is excited to share our new featured exhibit, "Raising Our Voice: Empowering Women", celebrating the centennial of women's suffrage in the United States. The exhibit will both educate and celebrate women's voices. Our main gallery will feature a historic synopsis of women's suffrage in the State along with the 90th anniversary show of Women Painters of Washington. We are honored to welcome our members and guests to join us in celebration of the female voice.