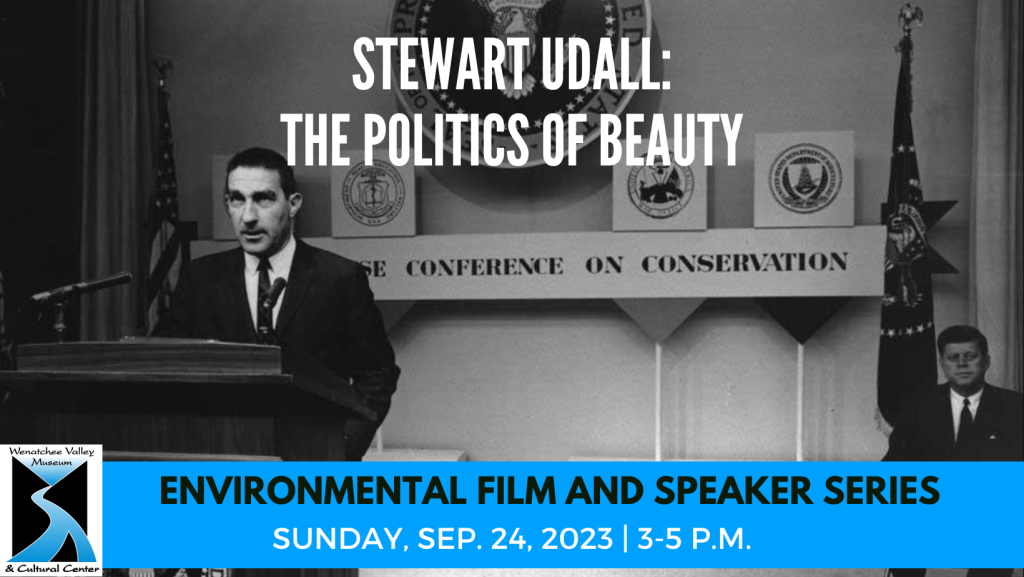 The Environmental Film and Speaker Series presents Stewart Udall: The Politics of Beauty
On Sunday, Sep. 24, 2023, we will be hosting a screening of this documentary between 3-5 PM. After the screening, attendees can participate in a Q&A session with the filmmaker John de Graaf.
This feature documentary examines the trajectory of Stewart Udall's life, starting from his childhood to his Mormon mission, his World War II service, his student years at the University of Arizona, his time in Congress, and most significantly his years as Secretary of the Interior and beyond. The program introduces us to the birth pangs of modern environmental politics, to figures like Leopold, Rachel Carson, David Brower, and John Saylor.
We will see how Udall's ideals evolved, examine his long fight to win compensation for Navajo Indians and "downwinders" who got cancer from their exposure to radiation during the Cold War without being warned of the dangers, and we see the relevance to our current day crises.
Admission is free for members and $5 for non-members. Registration can be found here.