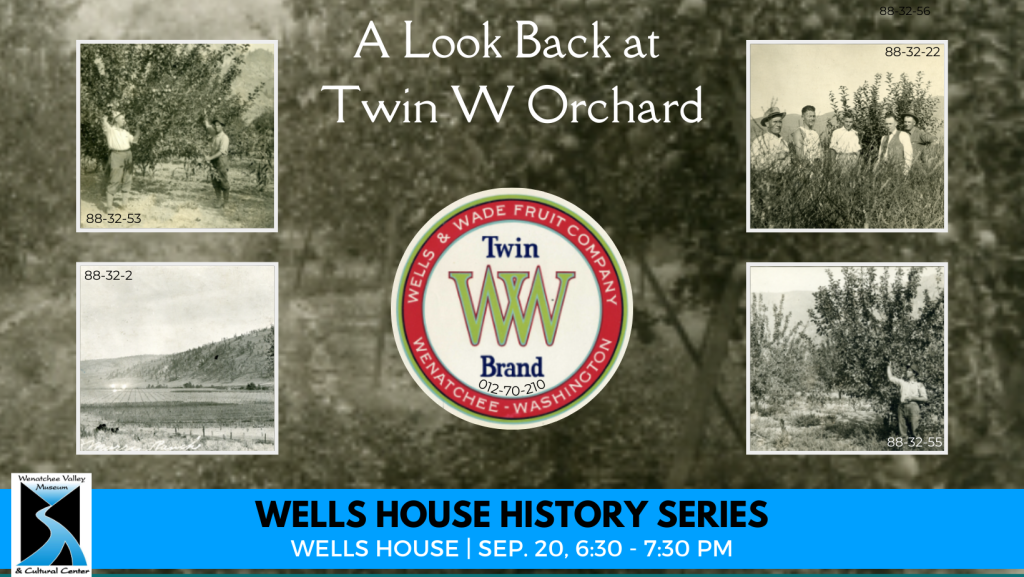 The museum is launching the Wells House History Series, where each speaker will recount a piece of local history at the historic Wells House.
On Wednesday, Sep. 20, 2023, from 6:30-7:30 PM, guests will have the chance to meet with the descendants of the original Twin W Orchard employees. These speakers will recount the early days of the region's tree fruit industry and what they are doing now.
General admission is $10, with tickets available here or at the door.