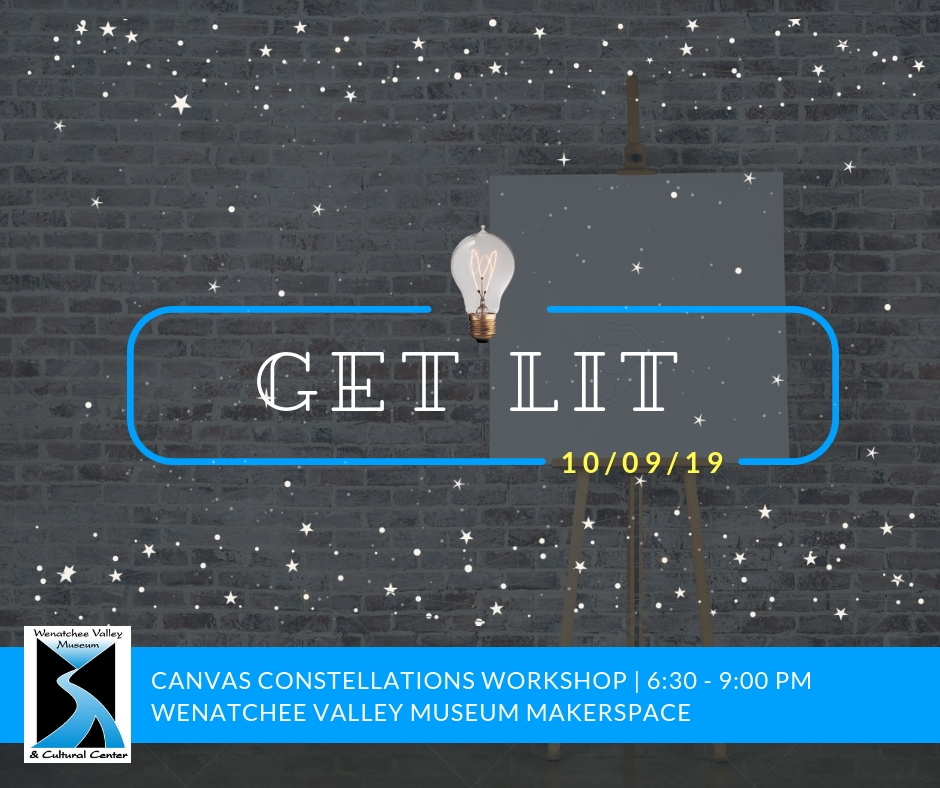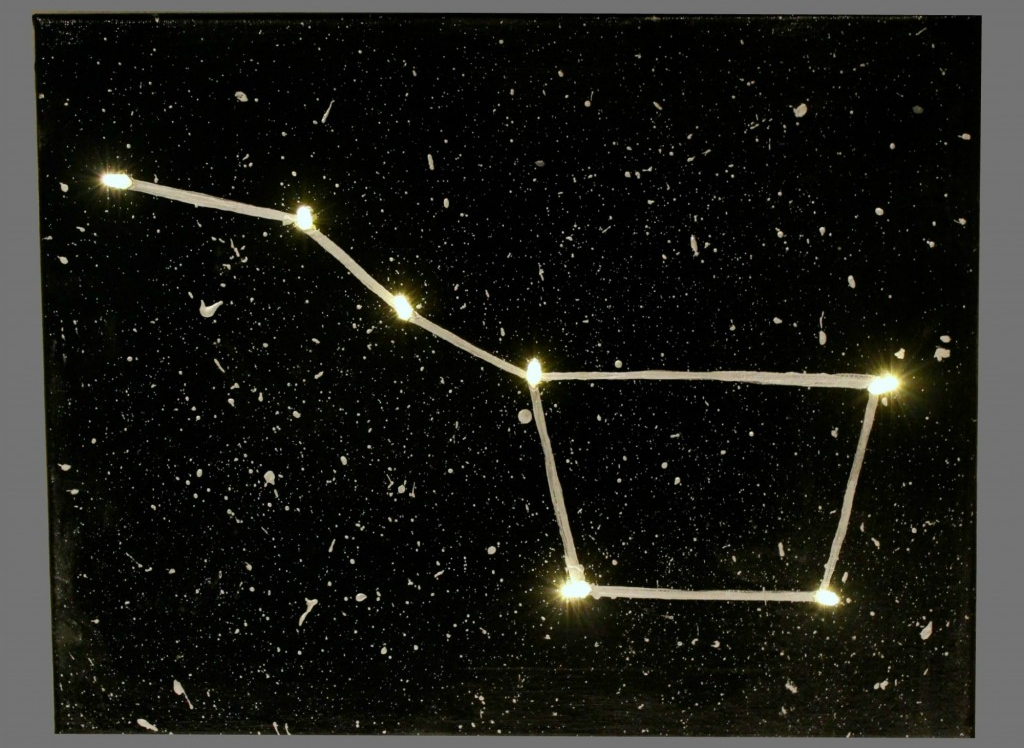 On October 9th, from 6:30-9:00 PM, the Wenatchee Valley Museum's MakerSpace is hosting another class in the Get Lit series: Canvas Constellations!
This project is inspired by the night sky! Participants will choose a constellation to feature on their canvas then paint, wire, and light their constellation to create a masterpiece worthy of displaying in their home, office, or wherever they should choose! Participants will learn basic circuitry and soldering.
Admission is $30 for members, $35 for non-members. Ticket price includes one personalized canvas and a glass of wine.