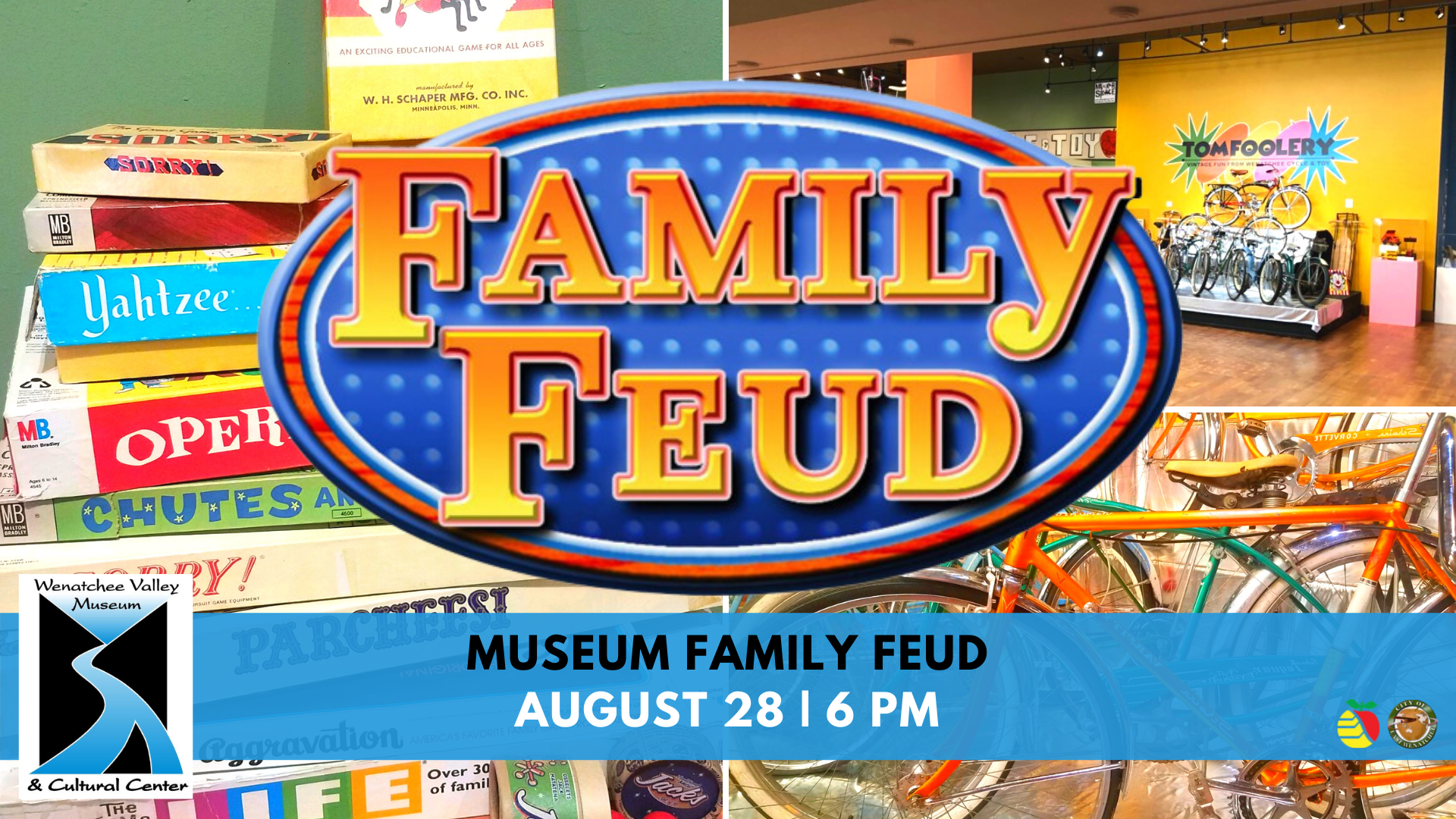 Join us for Museum Family Feud on Saturday, August 28 at 6 PM! Log in on Zoom to watch our contestants battle for the title of Family Feud Champion.
Participating Teams:
Music Theatre of Wenatchee
Radar Dames Burlesque
Planet Fitness "Judgement Zone"
Guild Mortgage  "The Guild Family"
American Shoe Shop "Shoe Bums"
The Yogi Grind
To compete in Family Feud, email Tracy Trotter at ttrotter@wvmcc.org for more information about participating in the game. Deadline for sign-up is July 19.
Zoom Login:
https://us02web.zoom.us/webinar/register/WN_BE_l1ky3RmG10tPqkopZbQ
Kindle your sense of nostalgia for toys of your youth and learn about the local toy store, Wenatchee Cycle and Toy, that brought fun and merriment to our community at our exhibit TOMFOOLERY: VINTAGE FUN FROM WENATCHEE CYCLE & TOY.
Health & Safety:
All in-person activities follow current state and local health and safety guidelines. If you have any questions please contact Guest Services at 509-888-6240.