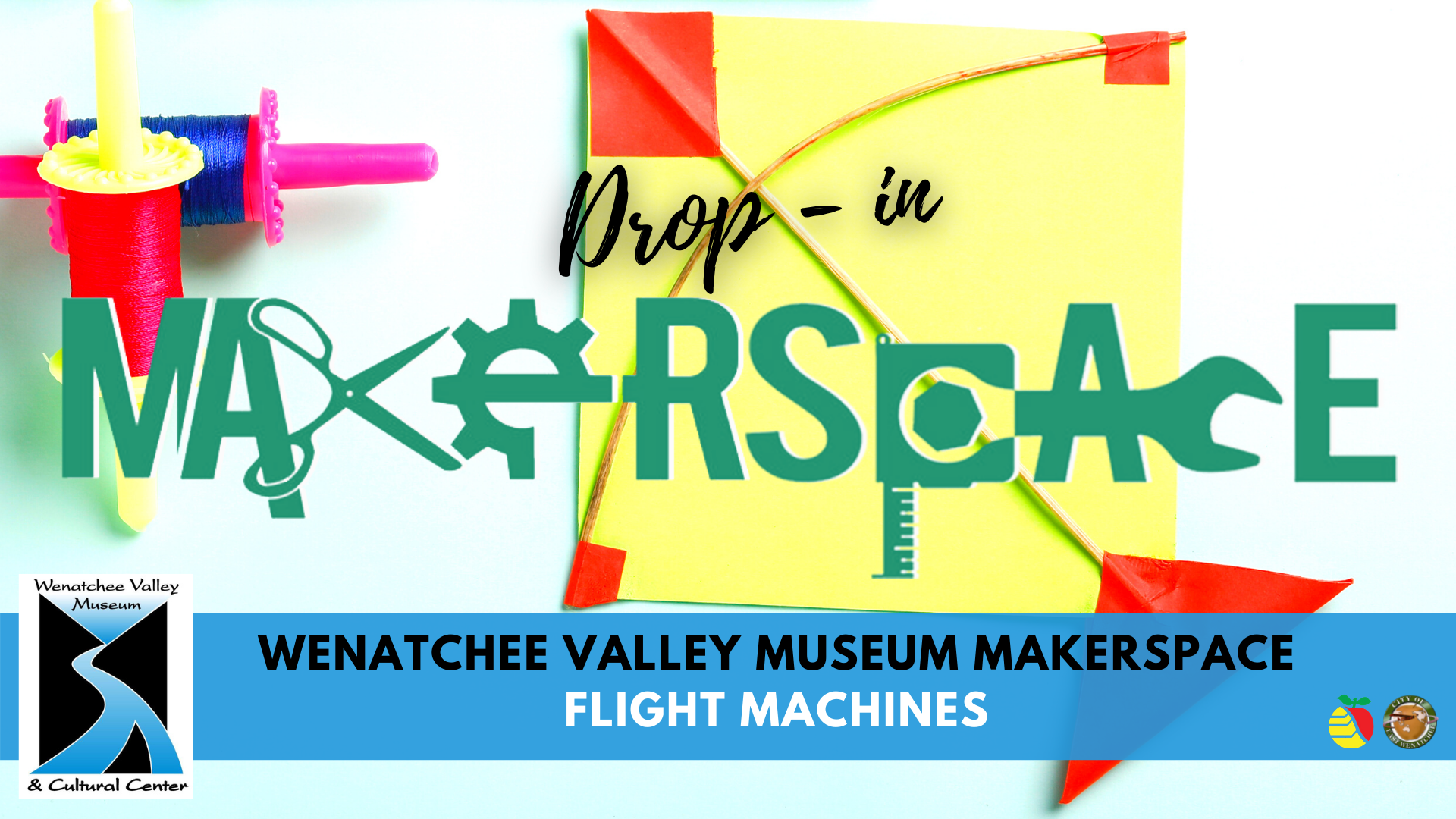 Join us on August 28 & 29 for our last Drop-in Makerspace program of the summer on Flight Machines from 11 AM to 3 PM. Have you ever flown a kite? Kites have been a source of entertainment for centuries for kids from cultures around the world. In this Pop-up MakerSpace, you'll have the chance to build your very own kite! You'll also learn about the science that allows things to fly, including the four main forces of flight.
Kindle your sense of nostalgia for toys of your youth and learn about the local toy store, Wenatchee Cycle and Toy, that brought fun and merriment to our community at our exhibit TOMFOOLERY: VINTAGE FUN FROM WENATCHEE CYCLE & TOY.
All in-person activities follow current state and local health and safety guidelines. If you have any questions please contact Guest Services at 509-888-6240.