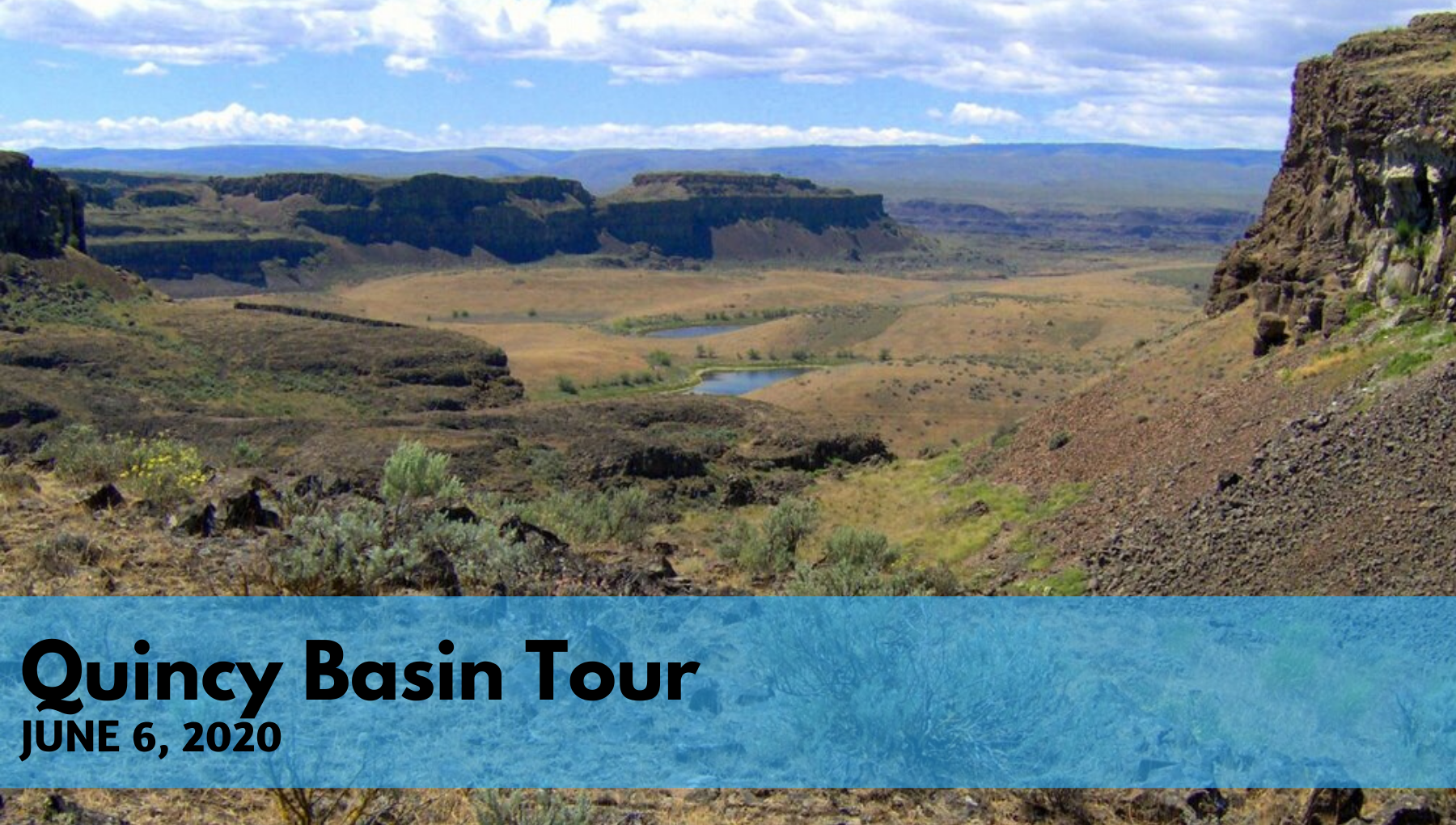 GUEST HEALTH & SAFETY UPDATE: To ensure that the Wenatchee Valley Museum & Cultural Center remains a safe, secure, and welcoming space for all our visitors, our staff is closely following the recommendations of the Chelan-Douglas Health District and State of Washington regarding the coronavirus (COVID-19). Due to restrictions on large gatherings we are postponing  this event. We are working to find a new date for this event, and will communicate this date as soon as possible.
The decision to postpone was not made lightly. In the end, the health and safety of the community was paramount in our decision. We hope you understand that the museum staff and board believes this is the right decision for the safety of our community.
If you have questions about how COVID-19 may affect upcoming programs at the Museum, please call us at (509) 888-6240 or email us at info@wvmcc.org.
Ice Age Floods using the Grand Coulee and the Upper Crab Creek drainages, filled the Quincy Basin at a rate up to 16.5 million cubic meters of water per second. This tour, led by Ken Lacy, explores the incredible erosive consequences of the floodwaters escaping the Quincy Basin, via Lynch, Potholes and Frenchman Springs Coulees. The tour will also examine the eight mile wide Drumheller Channels, through which most of the Quincy Basin floodwaters drained largely down the Lower Crab Creek drainage, toward the Columbia River at Beverly, Washington.
Tour goers will meet at the Wenatchee Valley Museum to board a tour bus that will depart at 9 a.m.
Tickets are $50 for Museum members and $55 for non-members. Please bring your lunch unless otherwise notified.