The Wenatchee Valley Museum & Cultural Center hosts Adult STEM education classes in our MakerSpace. The Get Lit adult STEM series teaches adults how to create their own amazing projects at home and gives them the tools to do it in the MakerSpace.
These classes allow adults to reintegrate into the world of science. Participants gain knowledge and skill that are relevant to daily life such as how soap is made, how greenhouses work, and circuitry.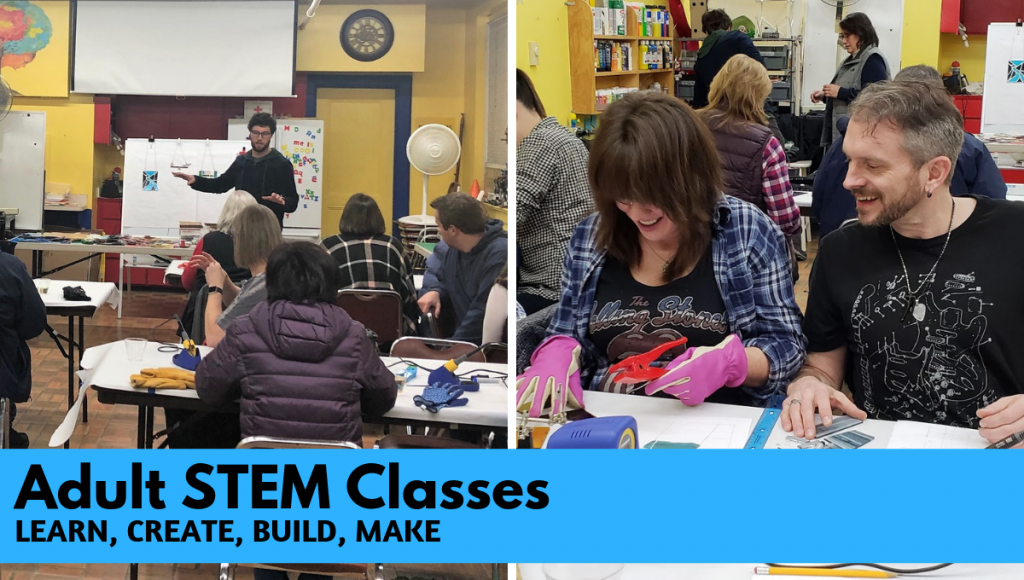 Skills Learned (class dependent):
Applicable scientific information
Technical skills in circuitry
Technical skills in soldering
Our MakerSpace is a place where our community can come together to learn, create, build, and make.