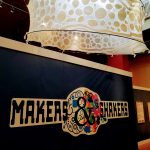 Makers & Shakers
The Maker movement is all the rage, but what is it? Where did it start and why is it important now?  This exhibit gave visitors a chance to immerse themselves in the maker movement with hands-on activities for the whole family. This amazing experiential exhibit covered some of the greatest historical inventors as well as some of the products invented and manufactured here in our valley.

Apple Capital Records Exhibit
Wenatchee has had a long and rocking history! From the early days of the pioneers entertaining themselves on the back porch to those who left here in search of stardom, we took a look at the music produced in our valley through the decades. Crossing all genres, the music produced here was a major part of the lives of Wenatchee's citizens.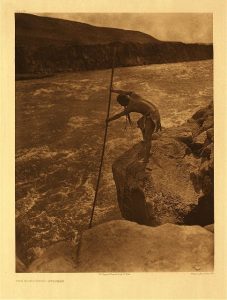 From 1907 to 1930 photographer Edward S. Curtis took on the colossal task of documenting the remaining intact Native American tribes of the American West. The resulting portfolio, The North American Indian, contains twenty volumes of photographs and ethnographic text. The Wenatchee Valley Museum and Cultural Center recognized the 150th anniversary of Edward Curtis' birth by presenting an exhibition displaying images selected from Volumes 7 and 8 of Curtis' portfolio along with interpretive text panels, an exhibit guide and relevant displays on loan from private collections. The images used in this exhibit were graciously provided by the Seattle Public Library.