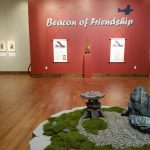 Beacon of Friendship: the Arts and Culture of our Sister City
The Sister City relationship between Wenatchee/East Wenatchee and Misawa, Japan began in 1981. The historic 1931 trans-Pacific flight of the "Miss Veedol" airplane from Misawa to East Wenatchee, piloted by Clyde Pangborn and Hugh Herndon, was the common bond between the two cities.  We will be filling the gallery with the gifts and materials brought back throughout the years of delegation exchange as well as a display featuring some of Japan's iconic culture.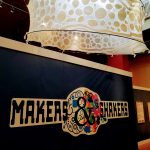 Makers & Shakers
The Maker movement is all the rage, but what is it? Where did it start and why is it important now?  Come visit the museum and immerse yourself in the maker movement with hands-on activities for the whole family. Expand the most important part of your toolkit – your brain with this amazing experiential exhibit created to engage all of your senses. This exhibit will cover some of the greatest historical inventors as well as some of the products invented and manufactured here in our valley.

Apple Capital Records Exhibit
Wenatchee has had a long and rocking history! From the early days of the pioneers entertaining themselves on the back porch to those who left here in search of stardom, we will take a look at the music produced in our valley through the decades. Crossing all genres, the music produced here was a major part of the lives of Wenatchee's citizens.
Let's take a look at the characters who helped make it happen and the musicians who left their mark on history.