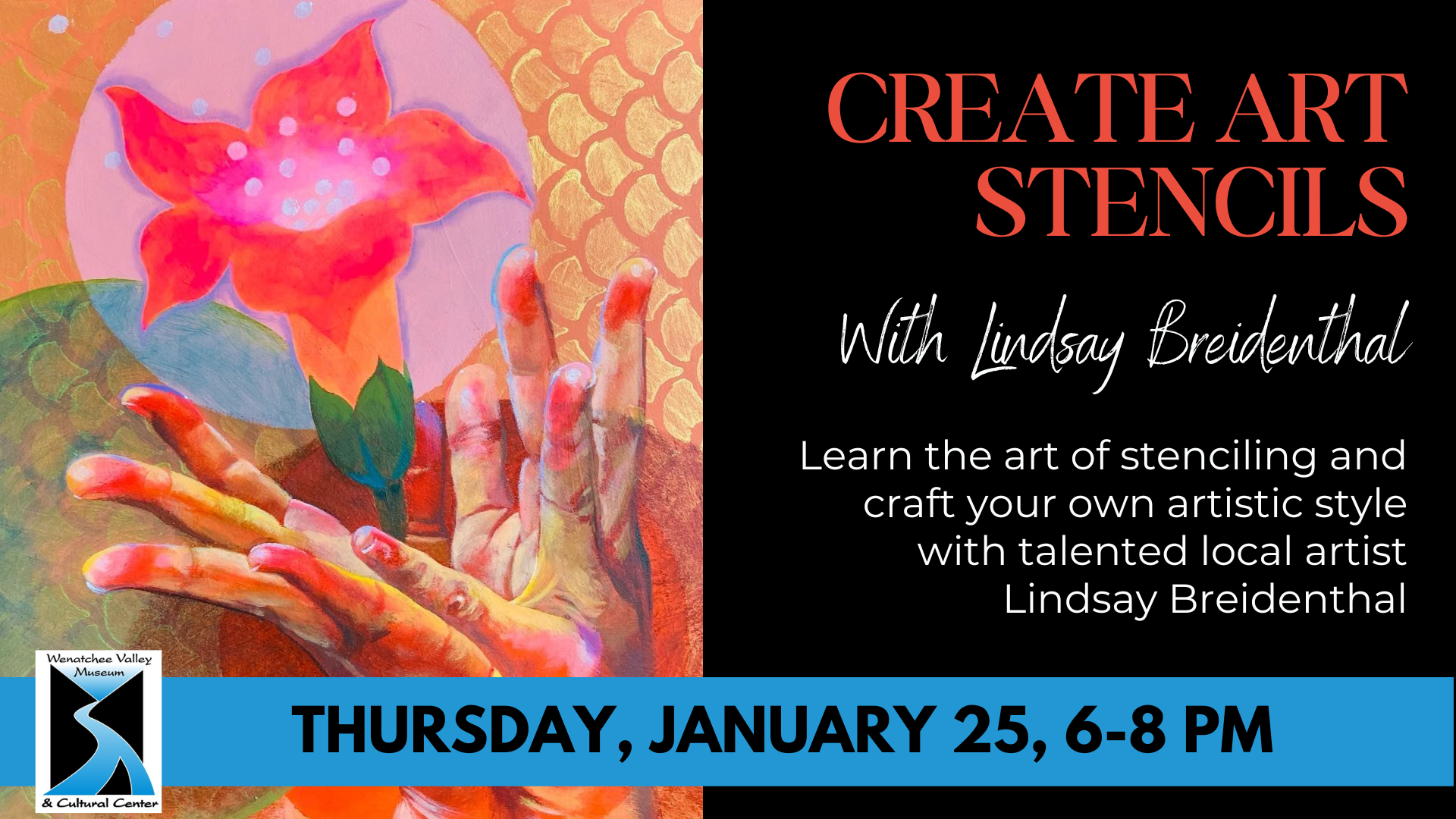 Refine your artistic style with local artist Lindsay Breidenthal at the Wenatchee Valley Museum and Cultural Center.
On Saturday, Nov. 18, from 5-8 PM, students can create their own artistic stencils to help outline paintings with precision. Lindsay Breidenthal is known for her illustrative work for local organizations, most notably the wall murals at the museum's Coyote's Corner.
Tickets are $35 for members and $45 for non-members. This class will be located at the Makerspace in the museum, with seats limited to 18 spots. Pre-registration is required and can be found here.