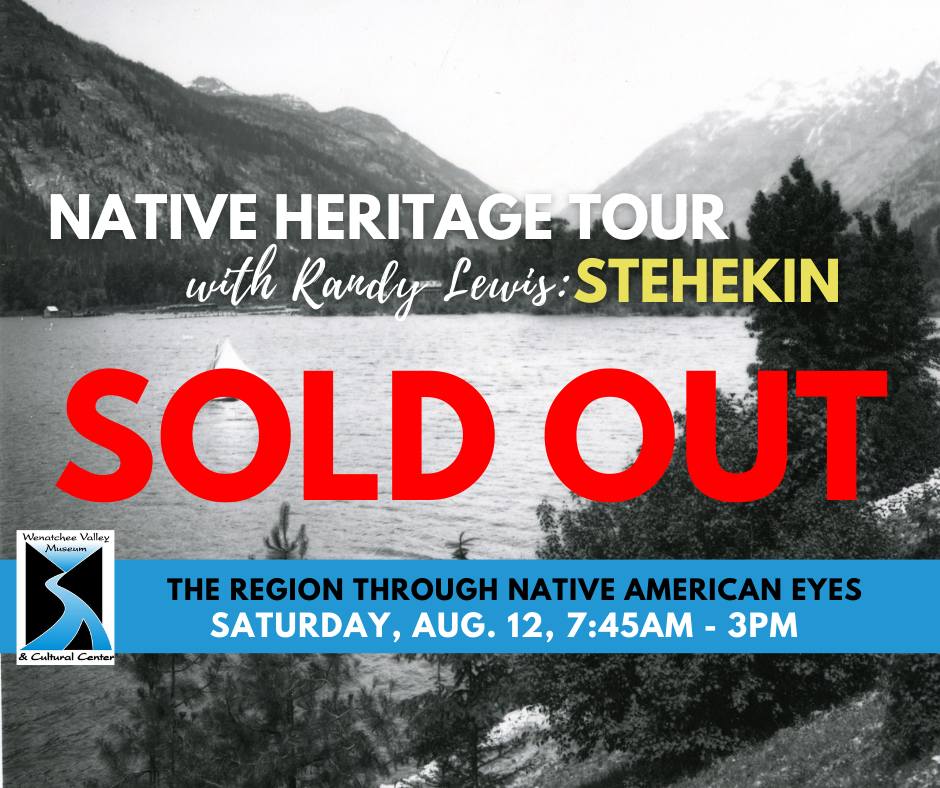 The Region Through Native American Eyes
Randy Lewis grew up with a strong understanding and sense of place within Native American Columbia Plateau indigenous society. Lewis traces his roots to the Wenatchi band. Lewis' enthusiasm for the history of his people, the stories of his ancestors, and their relation to the surrounding landscape comes from a hope for a deeper understanding and respect of ancient cultures.
August 12, 2023- Tour goers will meet at the Chelan Boat Dock at 7:45 a.m., at 1418 N Woodin Ave. Chelan, WA. Link Bus will be departing in front of the Museum Annex at 6:30 a.m. You can click here for the Link Transit schedule.
Note: There will be a bus stop and park and ride area in front of the Lady of the Lake boat launch.
There will be 24 seats available for guests.
The member cost is $135/per person.
The non-member cost is $150/person.
Attendees will pick up their tickets at the Chelan Boat Dock upon arrival.
Boat tour departs at the Chelan Boat Dock on Lady Liberty for a 90-minute ride to Stehekin. There will be a 3-hour layover at Stehekin for activities and a tour, with a stop at Stehekin Pastery Co. That will be followed by a 2.5 hour return on the Lady Express, including a lecture and info session from Randy Lewis.
Passengers will be returning to the Chelan Boat Dock by 3 p.m.
You can call (509)-888-6240 if you want to be added to the waitlist.