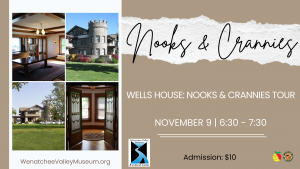 On November 9th we will be offering rare tours of the Wells House!
We will take guests through the basement and third floor which are typically off limits during tours and general viewing of the Wells House giving you a glimpse of every nook and cranny the Wells House has!
No registration necessary – Walk ups only for this event $10.