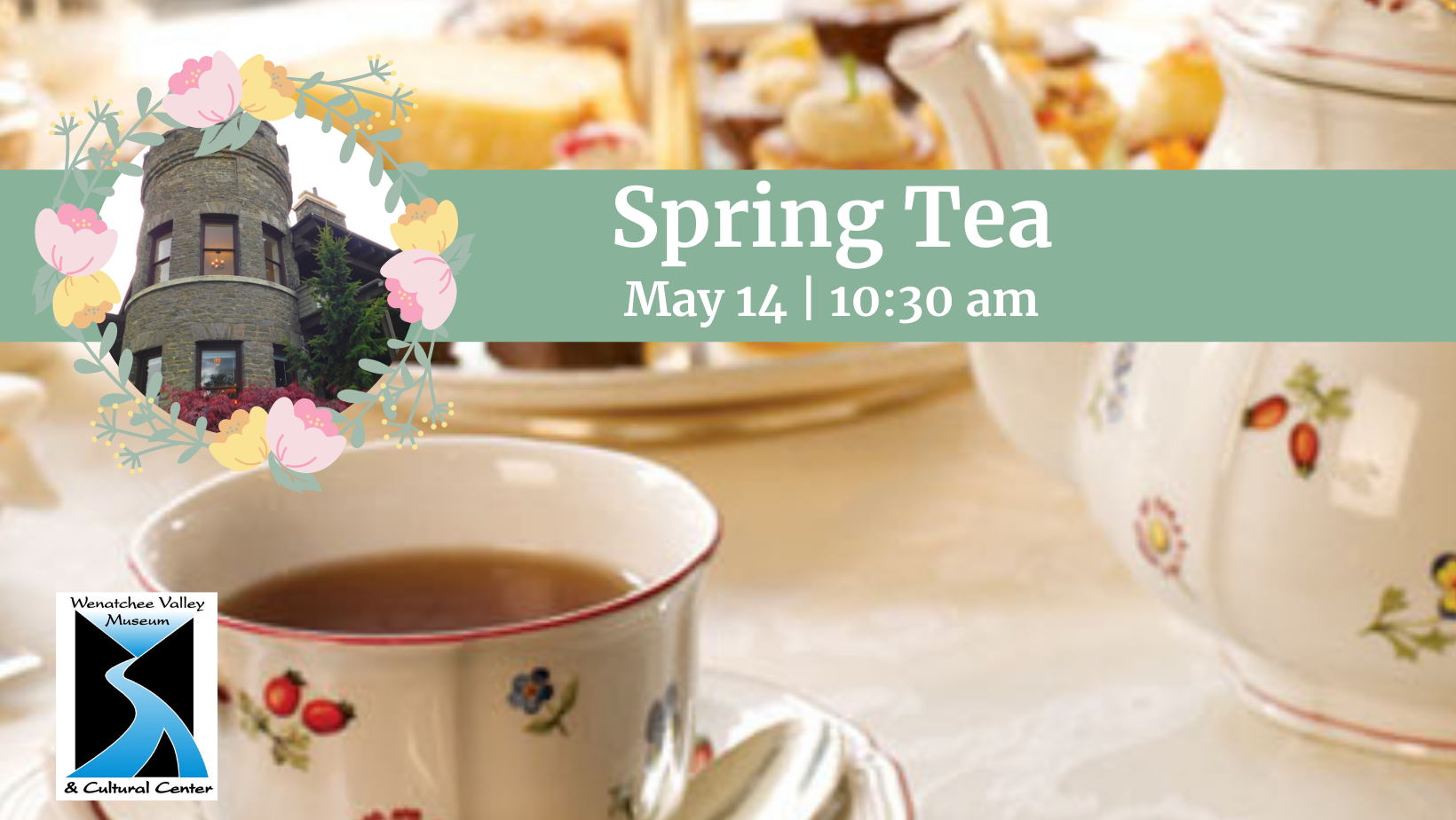 Enjoy an elegant morning tea at the Wells House on May 14 from 10:30 am – 12:30 pm.  We will be celebrating Apple Blossom Festivals of the past.  WT and Adelaide Clark the first owners of the Wells House, were instrumental in starting the Apple Blossom Festival in Wenatchee.
The tea will be brewed by the Inner Grove Tea Shop and a catered brunch will be served.
The Wells House, located on the Wenatchee Valley College campus, is the perfect location for such a fun event.  Guests are invited to wear their best spring hat.  Prizes will be awarded.
Please register here.
The cost is $40 for museum members and $45 for non-members.