October 2 – February 5, 2022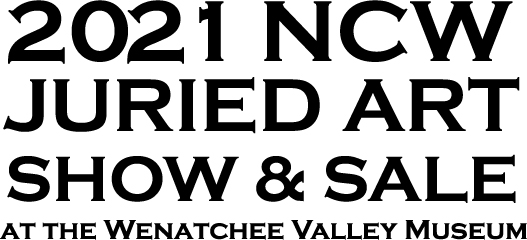 The North Central Washington Juried Art Show presented by the Wenatchee Valley Museum and Cultural Center showcases quality work by regional artists in a museum setting.
The art show opens on Saturday, October 2, for the Museum's annual Night at the Museum from 6 – 9 p.m. The gala features delicious wine, beer, cider, spirits and food tasting, live music and entertainment. This year's event will highlight our area's artists with this exhibit of works on display and for sale. Attendees will enjoy the sights, sounds and flavors of the region at the Juried Art Show and Night at the Museum.
The North Central Washington Juried Art Show will be open to the public regularly beginning Tuesday, October 4 from 10 a.m. – 4 p.m. Admission is free and open to the public all day on First Fridays. A special reception and awards ceremony for artists will take place on Friday, November 5th during the Free First Friday event.
SUBMISSION INFORMATION FOR ARTISTS
The North Central Washington Juried Art Show is an exhibit of regional artists' two- or three-dimensional pieces that will be on display from October 2, 2021 through February 5, 2022. All work must be original, no more than 2 years old, finished and ready to hang or install. The drop off and pick up dates for art are strictly enforced. You may arrange for others to drop off or pick up your artwork with the claim check.
For eligibility, awards, fees, registration, and submission guidelines, please view the Prospectus below.
Prospectus – NCW Juried Art Show 2021