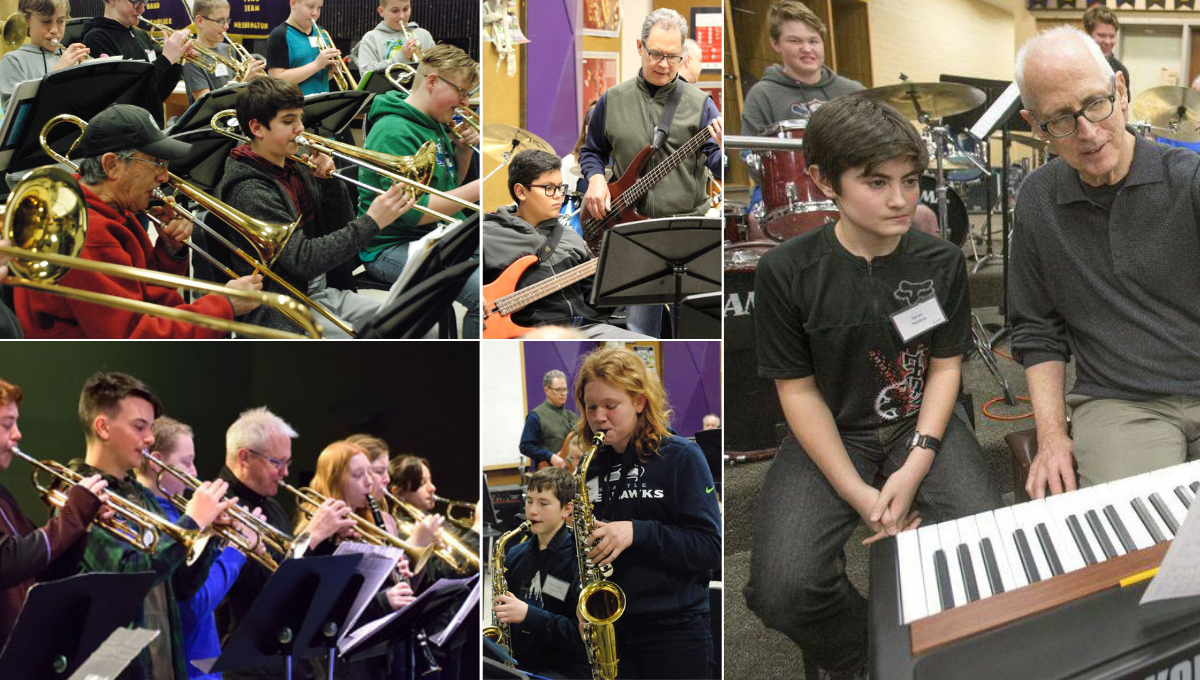 The Wenatchee Jazz Workshop has been bringing great jazz to our schools and our valley since 2001. It pairs professional jazz musicians/instructors with jazz band students from six local middle and high schools for a week. Each guest musician works with students in his or her respective section: saxophone, trumpet, trombone, piano, bass and percussion – sitting among the students and conveying the language and techniques of jazz music. At the end of the week are two public concerts, called "Jazznights."
The 2021 workshop was shortened and held remotely because of the coronavirus pandemic. This year's workshop will be IN PERSON again, with sessions held at Wenatchee High School during the week of February 7-11. Band students from the other schools are bused to WHS each day for 50-minute sessions, breaking into groups by instrument and learning from the respective pros. However, the concerts will only be open to families of the students (because of covid concerns).
The Wenatchee Jazz Workshop is a nonprofit organization that depends on financial support from Wenatchee area schools, businesses and supporters of the arts. Your donation is welcome!
Click here for the donation form.
Jazznights 2022
Thursday, Feb. 10 – Middle School Students with the Pros
Friday, Feb. 11 – High School Students with the Pros Wenatchee High School Auditorium, 7:30 p.m.
Audience: Families of jazz band students only
---