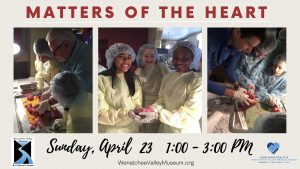 Join us for Matters of the Heart on Sunday, April 23 at 1:00 PM.
Students 4th grade and up will join a team of local medical professionals to conduct an exploration of hearts in this dissection lab! This is an incredible opportunity to expose students to science in a hands-on class with noted professionals.
Cost is $40 per person for non-members ($30 for members). Registration is required and limited.