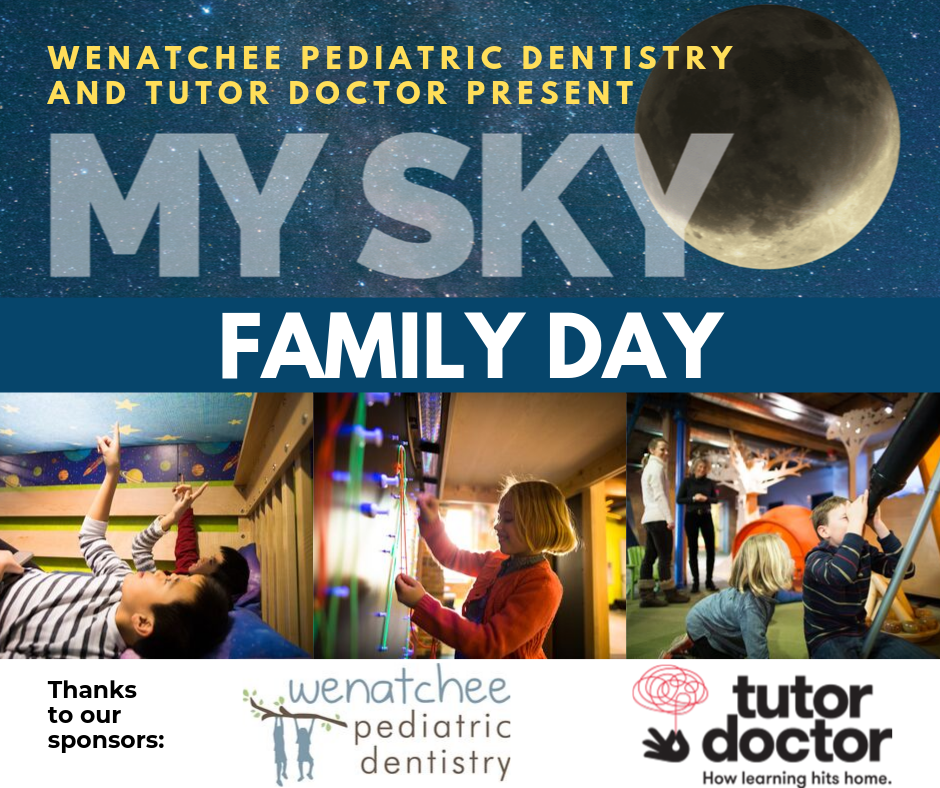 Join us for My Sky Family Day on Saturday, October 12th from 10:00 a.m. to 3:00 p.m. All ages are encouraged to experience the fun of hands-on science during this FREE event, including learning about the principles of flight, stellar navigation, sky stories, and the space race. In our new My Sky exhibit, you can get your hands on an enormous 5-foot wide model of the Moon. Explore close-up images of what the Sun looked like on your birthday last year. Invent your own new constellations. The exhibit will introduce you to scientists, artists, and other people who are inspired by the sky above us. Guests will also have the ability to explore our solar system, learn about constellations, and witness the night sky during different times of year in a planetarium dome*. The Pacific Science Center's Science on Wheels Space Odyssey will invite visitors to get hands-on with science exhibits and experiments.
Come look up, explore the Sun, the Moon and the Stars, and be inspired by the wonder of it all! This event is FREE thanks to our sponsors, Wenatchee Pediatric Dentistry and Tutor Doctor.
*Planetarium seating is limited, and tickets will be available at the door for $2/person. Special thanks to the Wenatchee River Institute for providing this opportunity.
Thank you to our sponsors: