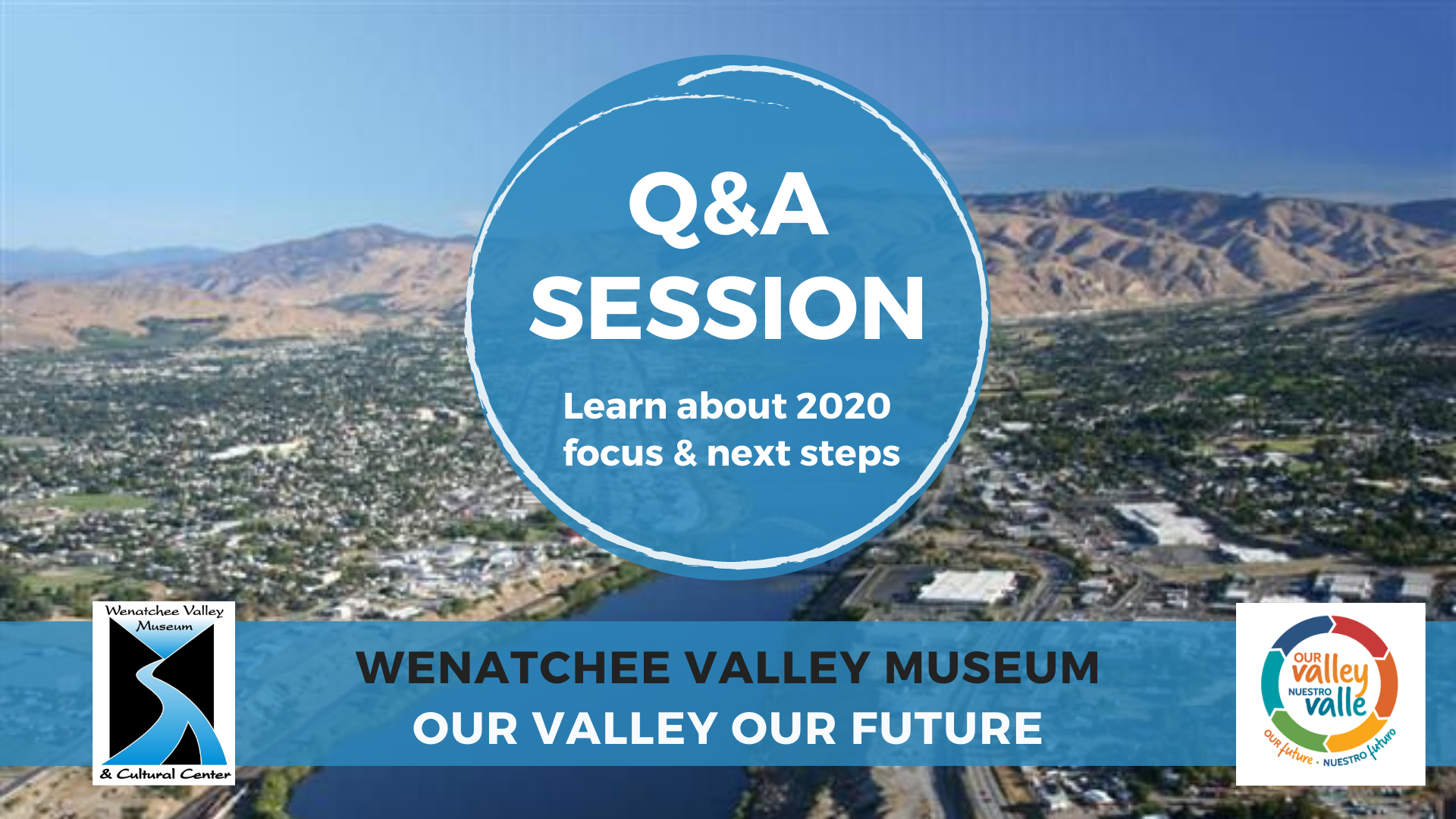 The Our Valley, Our Future / Nuestro Valle, Nuestro Futuro community building initiative arose in late 2014 out of a desire to develop an overall vision and strategic action plan for the region, and to improve residents' quality of life by creating a vibrant community while addressing some of our toughest challenges. Join us on Monday, Nov 16 at 12 PM to learn about OVOF focus for 2020 – advancing the One Community Game-Changer.
Panelists:
Steve Maher, OVOF coordinator
Bob Bugert, Chelan County Commissioner
Stacy Luckensmeyer, WVC Business and Industry Liaison
Teresa Bendito, community organizer and co‐founder of Parque Padrinos
Questions may be submitted in advance to info@wvmcc.org, or live via Zoom Q&A, Zoom Chat, or FB Live. Live Spanish translation will be provided by Clarius Languages, to access this feature participants need to log-in with the Zoom log-in and select the Spanish audio channel under the world icon. 
ZOOM LOGIN INFORMATION:
Or Telephone: US: +12532158782,,83670339250# or +13462487799,,83670339250#
Zoom instructions: Before joining a Zoom meeting on a computer or mobile device, you can download the FREE Zoom app. Otherwise, you will be prompted to download and install Zoom when you click a join link. Click on Join Meeting, and enter the Meeting ID, then the password. Connecting is free and only takes a minute.