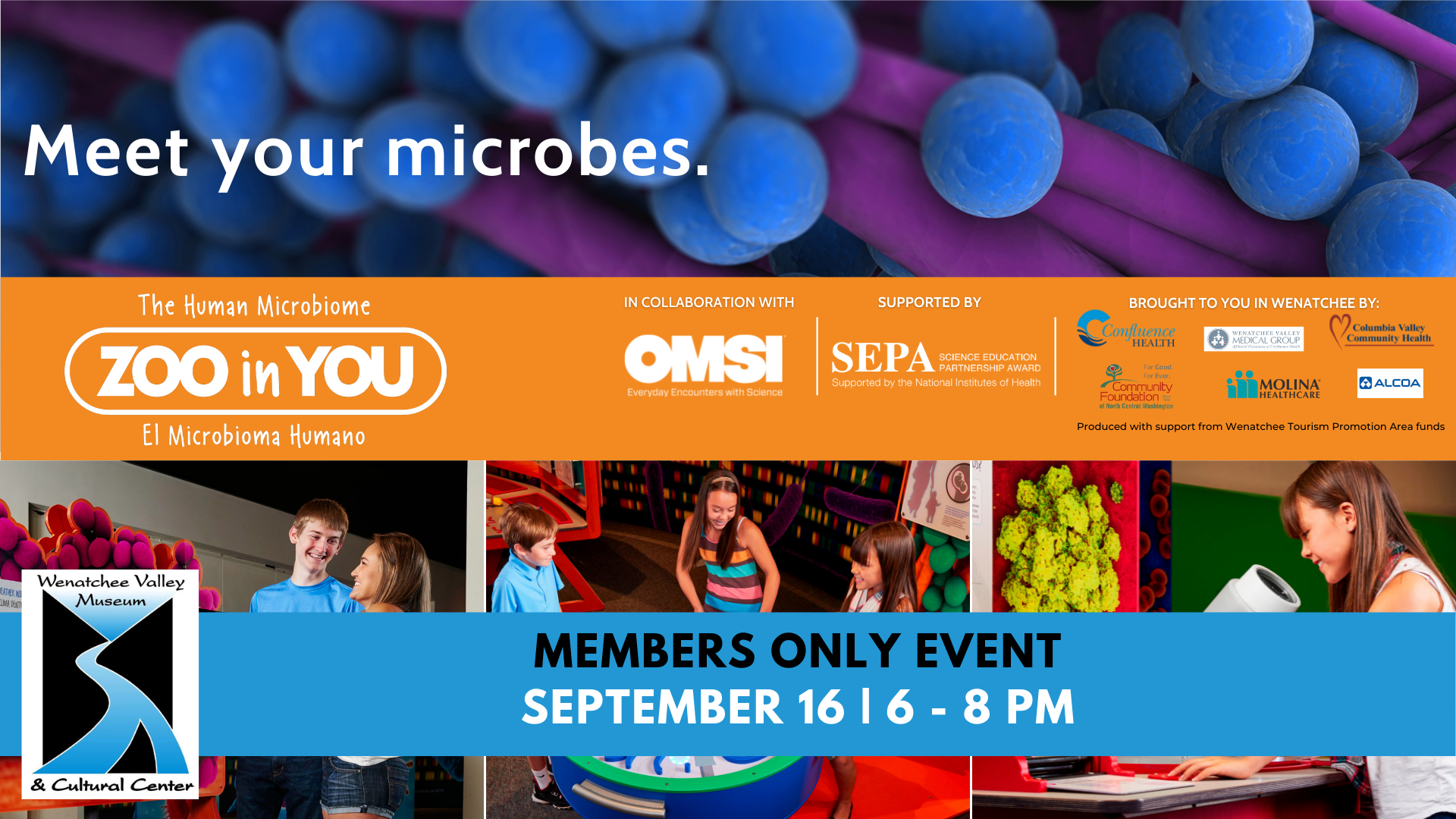 This members' only event gives our members exclusive access to the Zoo in You Exhibit and hands-on programming. All ages are welcome and encouraged to attend. Join us on Friday, September 16 for a night of microbe themed food and drinks, a fun talk from local Research Molecular Biologist Tracy Somera and an exhibit scavenger hunt with prizes.
Upcoming Zoo in You events and programs
Zoo in You: The Human Microbiome was produced and is toured by the Oregon Museum of Science and Industry. This exhibit was made possible by a Science Education Partnership Award
(SEPA) from the National Institutes of Health (NIH).