Wells House Coordinator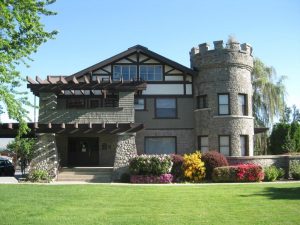 The Wenatchee Valley Museum is the owner and caretaker of the Historic Wells House, located on the campus of the Wenatchee Valley College. Phase one of a major restoration of the house has been recently completed. The museum is looking to renew and energize community support for and engagement with the house and is hiring a Wells House Coordinator. This is a new position for the Wenatchee Valley Museum and the Wells House. This individual will manage day to day operations at the house; book rentals of the house and the museum for outside events, coordinate maintenance projects with the support of Wells House volunteers, coordinate community events at the house, manage upcoming restoration projects, support fundraising efforts that will fund current and future restoration projects.
Applicants should have experience managing programs and/or departments, experience managing a volunteer work force, experience coordinating community events, experience fundraising, be able to work collaboratively with the team at the Wenatchee Valley Museum, and be able to work comfortably on a computer with a range of typical office and database software.
This position is 30 hours a week, with a starting hourly pay of $20 an hour and a monthly medical stipend of $500. To apply, please send a cover letter and resume to the WVMCC: HR Department, 127 South Mission Street, Wenatchee WA 98801. The position is opened until filled. If submitting after the 20th, please call 888-6241 to see if interviews have started before submitting.